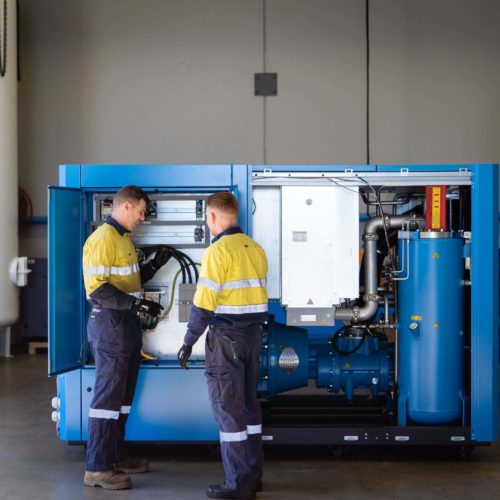 Our Compressed Air Equipment & Products
We have an extensive range of high-quality compressed air equipment and machinery for sale and hire. We provide solutions to our clients and back them up with quality products and quality service, no matter how big or small their needs. Whether you're looking for brand new or used specialised air compressor products, when you partner with Cleveland Compressors, you're guaranteed long-term savings and improved efficiency.
Speak to us today
We believe that your success is our success. That is why we provide top-notch solutions and support to businesses using our quality products, whether through purchase or hire.