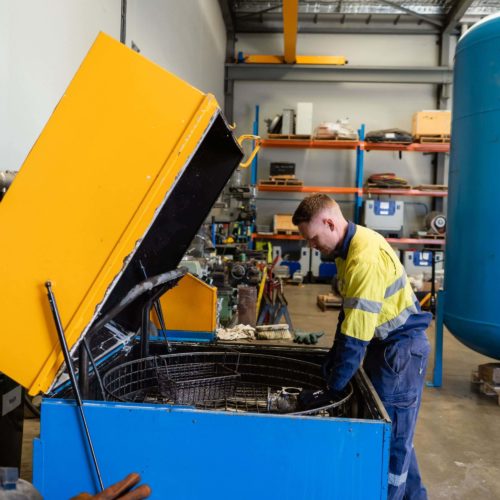 Air Compressor Installations
Our team of highly skilled engineers can provide air compressor equipment installation services anywhere across Australia. We have the expertise and experience necessary to ensure that your products are installed and are operating optimally for peak productivity.
Expert Installation
In order to ensure that the products we have provided work at their full potential from day one, we have our expert technicians conduct the highest quality installation.
Our professional technical teams have been fully trained by the manufacturers themselves. They have the expertise and experience to effect the best installation of those products. When we install your compressed air equipment, you know that you will be optimising the productivity and longevity of this equipment and that it will be the most energy-efficient it can be.
Our expert technicians ensure that your new equipment is installed quickly, proficiently, and will also look great.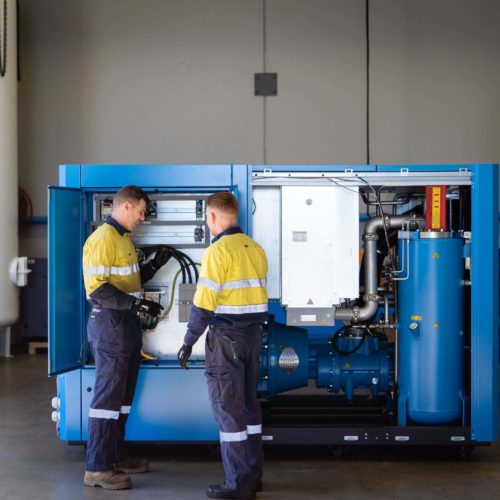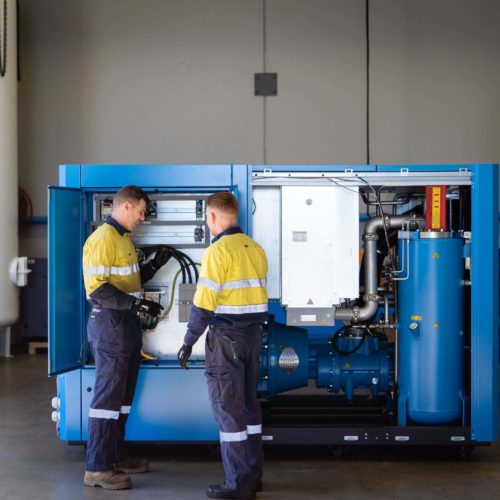 Optimal integration
Because we design our clients' solutions based on their specifications and objectives, the equipment that we install is what will best work with the other elements of the plant or site. Our solutions and equipment are not a patch meant just to work at the same time as the other components of the operation. We integrate them into the system as a whole with the intention of optimising the performance and output of that system.
Consistent with our approach to our own business, we, with our clients, help them achieve their objectives.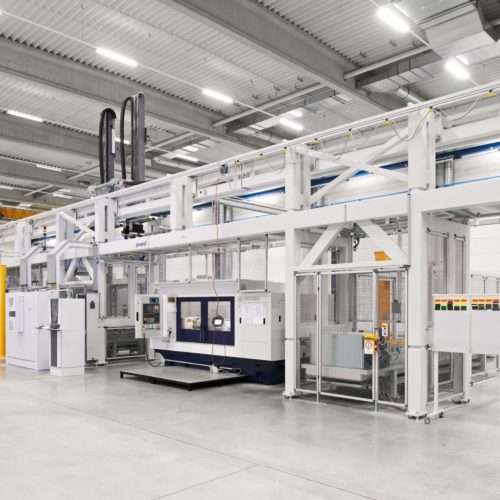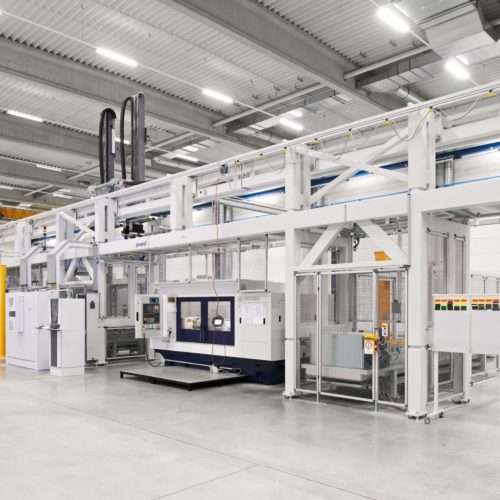 Following through
Many other companies focus solely on the sales of their air compressors. We, however, are a turnkey provider not only for compressed air installations, but for design, pipework, electrical, inspections, registrations, and commissioning. Our clients benefit from a "one window", "one stop" approach, so they can be assured that we will be there at every stage to enhance their operations.
Moreover, Cleveland's support to our clients does not end with the purchase. We need to be satisfied that they are not only compatible but also optimal and properly incorporated into the system of which they are now a part. That is why we place so much importance on the installation of the products.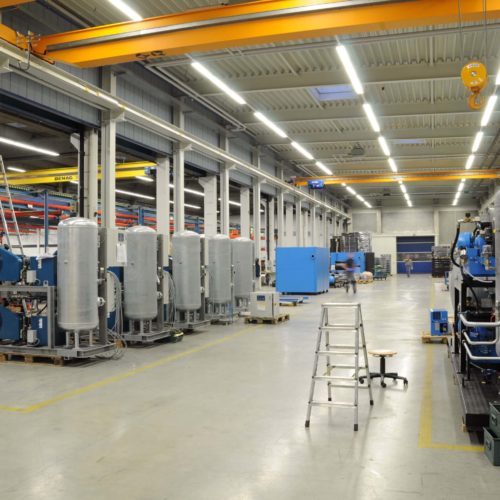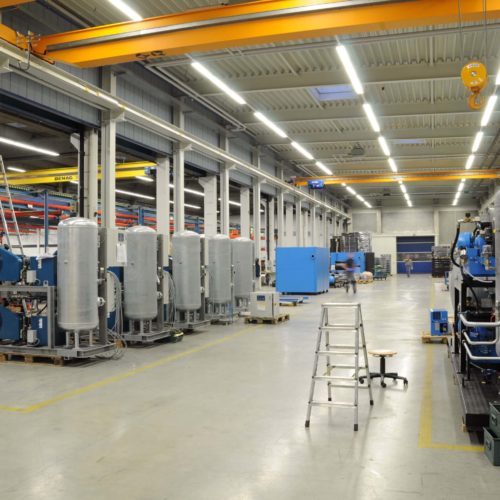 Keeping your operations running
We at Cleveland Compressed Air Services are not afraid to use a little foresight; in fact, we consider it our responsibility to do so. When we undertake an installation, we are prepared for any breakdown eventuality. We can install your new compressed air equipment while making sure you still have compressed air for your operations. We do whatever we can to minimise any inconvenience and down time.
For example, one of our clients experienced a catastrophic failure of one of their units. We were on-site the same day with a diesel compressor hire because it would not be possible for operations to run without compressed air. The compressor would remain there in case they were unfortunate enough to experienced another catastrophic failure prior to installation of the new machine.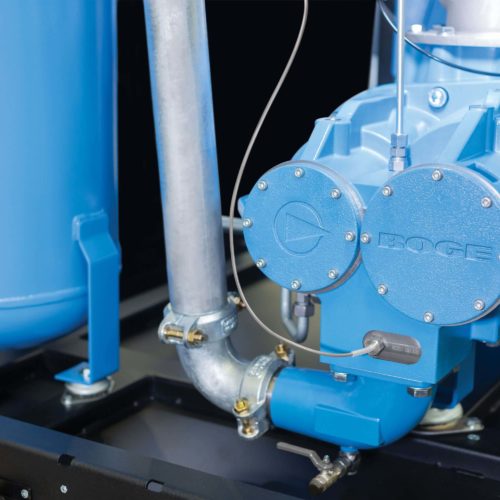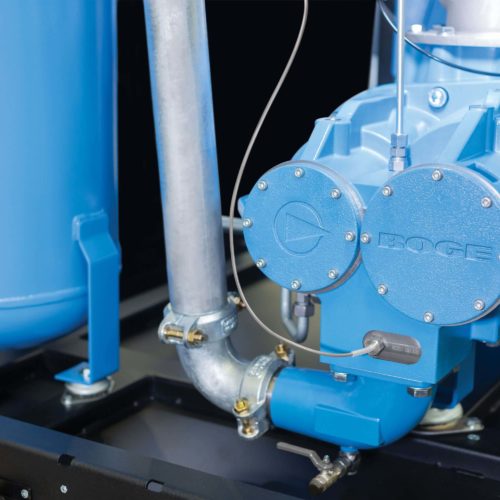 Many happy clients
Over the years, we have installed and commissioned many different air compressors and compressor systems for our clients, including:
8 BOGE Compressors for CITIC Pacific Mining's Sino Iron Project – the largest planned magnetite project at the time
3 containerised instrument air packages for Chevron, consisting of 6 BOGE Screw Compressors, filtration equipment we modified per Chevron's requirements, and Transair aluminium piping for interconnecting pipework
a direct drive, variable speed BOGE compressor after conducting a compressed energy audit, which revealed that the compressor ran offloaded and inefficiently for most of the year because harvest occurred only a few months a year;
and so many more.
Speak to us today
We believe that your success is our success. That is why we provide top-notch solutions and support to businesses using our quality products, whether through purchase or hire.