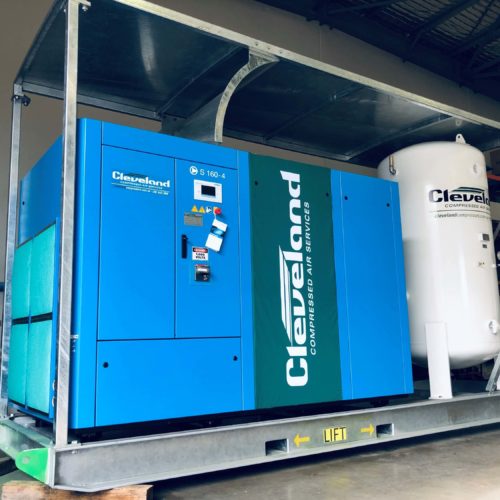 Customised Solutions
We aren't just a provider of compressed air equipment - we provide solutions, backed by quality products, audits, installations, and service and repairs. Our clients don't just get air compressors, they get a custom-tailored solution to their problem.
Creating a customised solution for clients
At Cleveland Compressed Air Services, we aren't just a distributor of compressed air equipment. We don't just provide products. We provide solutions, which we back up with quality products, quality installations, and quality service and repairs. Our clients don't just get air compressors, they get an answer to their problem, the equipment and product to fix the problem, and the 24/7 assistance to maintain the fix and to ensure that their business operates at peak productivity– all through one window.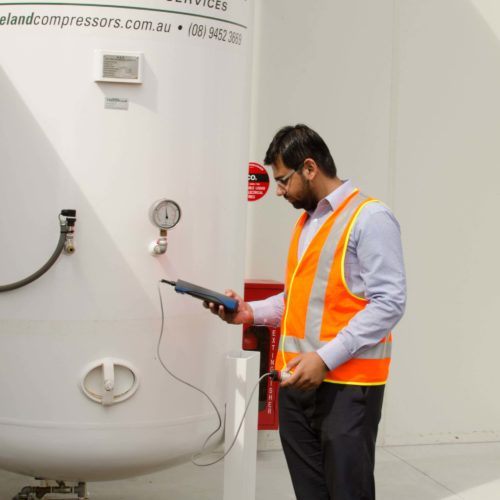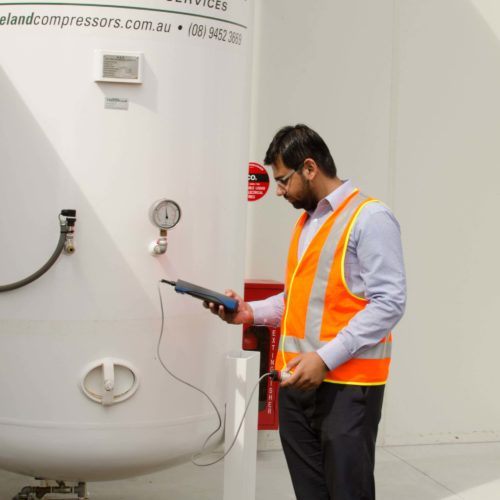 Boosting your productivity
We also don't pigeonhole our clients. We know that no two businesses are completely alike and that in fact, a company's competitive edge arises from how it does things differently from the others. The products and service contracts must be the best for that company's business practices, budget, and objectives.
On a micro level, we also know that the equipment that will optimise one set of operations–or specific site–must be the best option in that particular environment.
That's why Cleveland Compressed Air Services is able to deliver a customised solution that makes your operations more energy and cost-efficient, more productive, and in the end, more profitable. Our business is making your compressed air project run better so your business runs better. Our expert service technicians carefully consider all the physical conditions and the other details of operation so they provide their expertise on things like:
Weatherproofing
Skids
Containerisation
Cyclone proofing
Special voltages
Oil free compressors or water injected compressors
Filtration and dryer packs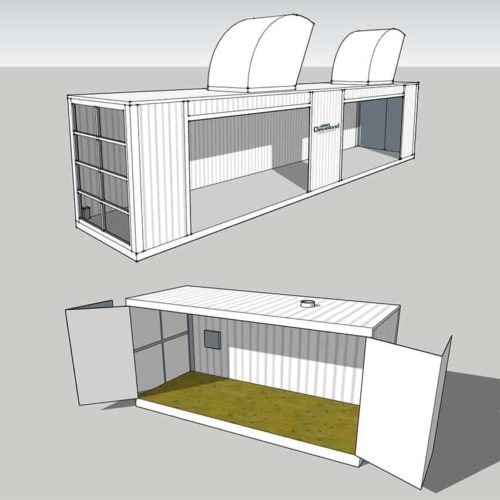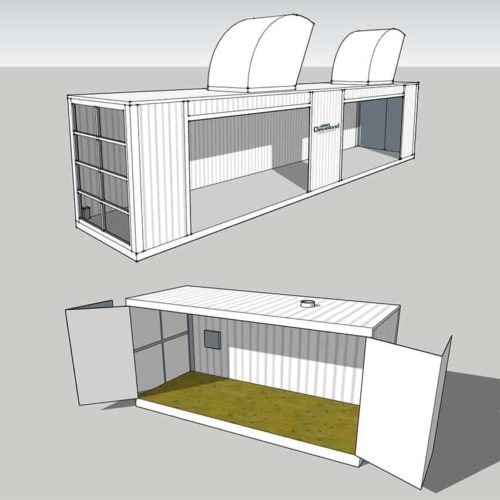 Containerised Solution
You are making a big investment when you purchase compressed air equipment and compressed air forms a key element of your operations. You need to make sure that investment is protected from damaging elements, including wind, water and UV radiation. Cleveland Compressors offers containerised solutions to shield it from damage.
Our containerised solutions will protect your compressed air equipment, even in cyclonic regions. Here are some reasons to use our solutions:
They are equipped with intake filtration and exhaust ducting to prevent harmful, foreign particles from damaging your compressed air equipment.
They are easy to install and are highly accessible.
They are provided with standard engineering documentation, which makes it easy to set up and maintain them. You also have the option to receive third-party testing specifications at an additional charge.
The exterior is epoxy coated to ensure maximum durability.
They can be connected to power and pipeworks at your discretion.
Your containerised solutions are easy to set up. You simply need to install them on level ground and fasten them in place. If you are installing them in a cyclonic area, you can also anchor them for additional support.
Cleveland Custom Solutions for Client Projects
Our clients are diverse. Their projects can have very different needs. Here are just some examples of solutions we have been proud to deliver:
CITIC Pacific Mining's Sino Iron Project
At the time, the largest planned magnetite project in Australia, we supplied and commissioned 8 BOGE Compressors – 3 BOGE S151 (110kW Screw Compressors), 1 BOGE S180 (132kW Screw Compressor), 2 BOGE S61 (45kW Screw Compressors), 1 BOGE S271 (200kW Screw Compressor, and 1 BOGE SD20-2 (15kW Screw Compressor).
Chevron
We supplied and commissioned three containerised instrument air packages. There were 6 BOGE 30kW Screw Compressors and associated filtration equipment that were modified per Chevron's requirements. We used Transair Aluminum piping for interconnecting pipework.
Houghton Winery
We conducted a compressed air energy audit and discovered that their compressed air demand was much higher during the harvest, which was only a few months a year. This meant that the rest of the year, the compressor was running offloaded and inefficiently. We installed a direct drive, variable speed BOGE SLF 75 compressor. Now the winery can run both profiles without all that wasted energy.
Railway Undercarriage Compressor System
For one client's specs, we supplied direct drive compact units, complete with variable speed drives. We installed a BOGE CL10 Compressor mounted under the deck and a SLF75 in the carriage for rail grinding.
Customised Waterproofing Solution
We delivered a weatherproofing package on a S125-2 to cope with cyclone conditions. The package included Pre filter louvers with easy access for Pre filter changes. The Focus controller cover was designed to protect against sun and rain, and hot air discharge ducting was used to prevent rain from entering the oil cooler into the compressor.
Compact Skid Units
We designed and manufactured skids to accommodate a client's Nitrogen generation skid. We've also developed skids to accommodate compressors, receivers, and dryers–fully piped, wired, and ready to install without the need for major foundation works.
We Can Find the Best Solution For You
Give us a call to find out how we can provide you with a customised compressed air solution to suit your requirements. You can also contact us online with any questions.
Speak to us today
We believe that your success is our success. That is why we provide top notch solutions and support to businesses using our quality products, whether through purchase or hire.