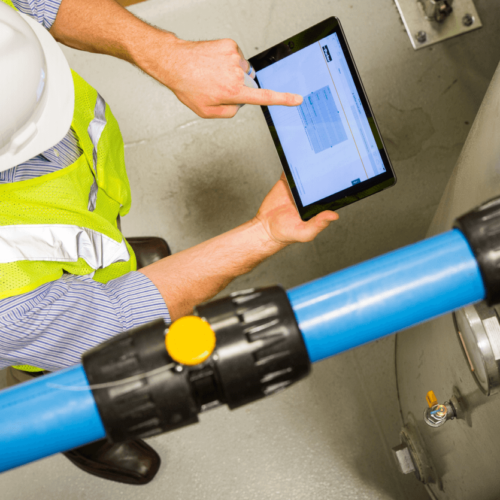 Compressed Air Piping Systems, Lines & Sensors
As one of Australia's leading compressed air products providers, no one is more suitable to assist with air compressor piping systems than our team at Cleveland Compressed Air Services. With over 25 years of experience, we make it easier to find the high-quality air compressor, piping system, air dryer and air blower solutions you need.
Cleveland Compressed Air Services
Our Quality Service Guarantee
At Cleveland Compressed Air Services, we pride ourselves on providing our Australian clients with the best products and services in the compressed air industry. We offer customised solutions, high-quality products and a friendly company culture built on core values such as integrity, social responsibility and accountability.
WHY CHOOSE US FOR YOUR AIR PIPING NEEDS?
As one of Australia's leading air piping providers, we recognise the importance of providing efficient compressed air systems  and machinery with professional and timely support. Whether you're in manufacturing, mining, construction, or the food and beverage sector, we provide timely and professional support to ensure your compressed air piping system is top-notch.
If you're interested in learning more about our range of air piping products, please call us today on (08) 9542 3669, email us at info@ccair.net.au or contact us online.
Air Piping
Frequently Asked Questions
Compressed air piping systems are used to transport compressed air from one area to another. An excellent air compressor piping system will help your business become more efficient, therefore resulting in saved time and reduced costs.
An air piping system is simple in theory. After the air has been compressed, filtered and dried, it's moved through a series of air pipes to deliver the air to its final destination, ensuring minimal pressure loss and a leak-proof operation.
When setting up your compressed air piping system, there are two important considerations to keep in mind:
The Piping Path
Your piping system should connect the compressed air source to its final destination. It should avoid sharp angles, which will slow the airflow and limit its efficiency.
Piping Size & Material
There are various piping materials and sizes to choose from. Your budget, the layout path, the pressure of the compressed air and other factors will help determine the size and materials of the pipes.
Compressed air piping can be made from various materials, though they will largely be plastic or metal. Plastic pipes – such as HDPE pipes – offer the benefit of being cheap and easy to work with and will not corrode as metal pipes do. It's important to note that there are many types of plastic piping – such as PVC piping – that are not suitable for air compressor lines.
Metal pipes can be made of various materials such as aluminium, galvanised or stainless steel, and copper. Metal pipes have the benefit of great rigidity and are less likely to warp and degrade than plastic pipes are.
Air compressor piping systems are ideal for a variety of industries, including manufacturing, mining companies, construction businesses, food and beverage organisations and more. However, to enjoy the full benefit of your air compressor piping system, it is imperative to choose the right system.
Our team at Cleveland Compressed Air Services has the necessary knowledge and experience to help you choose the best layout, materials and accessories. We also offer access to professional service, repair, maintenance and installation services to ensure that your air piping system is exactly fitted to your needs.
Leaks can severely impact the efficiency of your compressed air piping system. They can be detected through manual inspections, acoustic methods, or using specialised leak detection equipment. Prompt identification and repair are vital for maintaining an efficient, leak-proof system.
Cleveland Compressors have an extensive range of reliable, high-performing machines for industrial applications from some of Australia's leading brands. No matter your industry, Cleveland Compressors is bound to have the right air compressor equipment to suit your individual air demand needs. If you want to improve your manufacturing and production processes and incredible energy savings, all at the lowest cost, contact Australia's most reliable industrial solutions provider, Cleveland Compressed Air Services by calling (08) 9542 3669, emailing info@ccair.net.au or contacting us online today!
Speak to us today
We believe that your success is our success. That is why we provide top-notch solutions and support to businesses using our quality products, whether through purchase or hire.