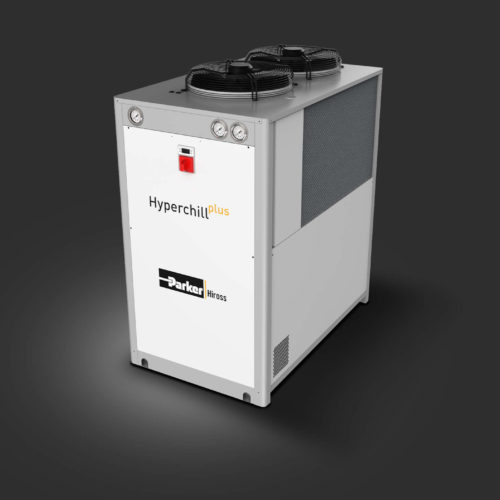 Compressor Chiller Units
Cleveland Compressed Air Services offer a range of industrial chiller units for use in a variety of workplaces. Our chiller units can ensure your fluid is always sustained at the correct temperature. Together, we can increase the reliability, efficiency and growth of your business.
Compressor Chiller Units
Compressor chiller units play a vital role across industry sectors. From medical imaging and healthcare to plastic manufacturing and food production, our water chillers are designed for all industrial cooling needs. When correctly installed and regularly maintained, these units help to increase the reliability, efficiency, and growth of your business.
At Cleveland Compressors, our compressor chiller units are designed to keep your fluids sustained at the correct temperature. When you're dealing with sensitive applications, control over temperature is absolutely critical. As the leading Australian provider of water chillers and oil chillers, you can rely on quality products and friendly service.
If you're looking for a compressor chiller for your business, please contact Cleveland Compressors today.
Cleveland Compressed Air Services
Our Quality Service Guarantee
At Cleveland Compressed Air Services, we pride ourselves on providing our Australian clients with the best products and services in the compressed air industry. We offer customised solutions, high-quality products and a friendly company culture built on core values such as integrity, social responsibility and accountability.
As one of Australia's leading chiller unit providers, we recognise the importance of providing high-quality air applications and machinery and professional and timely support. If you're interested in learning more about our range of chiller units, please call us today on (08) 9542 3669, email us at info@ccair.net.au or contact us online.
Compressor Chiller Units
Frequently Asked Questions
An industrial water chiller is designed to remove heat from a liquid coolant. A number of technologies can achieve this result, including vapour compression and adsorption refrigeration.
In many systems - the scroll compressor being the most common among them - the liquid involved is circulated through a copper tube heat exchanger in order to cool equipment, regulate products and materials, or enable a secondary process stream. At Cleveland Compressors, we sell industrial water chiller units for use in modern workplaces.
Compressor chiller units can be contained within a stainless steel shell so as to provide more accurate temperature control.
Not all chiller units are created equal, so it's important to do your homework on how each chiller operates before making a purchase. You need to compare air, water, and oil cooler units, and choose a device that meets your immediate and future needs.
It's important to choose between packaged and split systems, analyse your temperature control requirements, and review things like refrigeration capacity, operational voltages, fluids, inlet/outlet temperatures, freeze protection capabilities, cooling load, and flow rates. Practical elements also come into play, from the size and shape of the unit to the purchase price and operating costs.
Chiller systems are essential for temperature control and industrial cooling, but you need to choose the right equipment to meet the demands of your application. Along with air-cooled chillers, industrial water chillers and oil chillers are the most popular devices on the market.
Water-cooled chillers use water from an external tower to cool a gaseous refrigerant in the condenser. After the heat is expelled, the refrigerant changes to a liquid and is recirculated into the system. In contrast, oil coolers are designed to cool oil directly through the refrigerant-to-oil heat exchanging circuits.
Industrial chillers are designed to remove heat and regulate temperature for applications. The use of dedicated cooling technology offers many advantages, with the right equipment helping to improve the reliability, efficiency, and growth of any business. If you rely on cooling equipment, materials, parts, or products for your business, access to a high-quality chiller unit is absolutely essential.
Cleveland Compressors have an extensive range of reliable, high performing machines for industrial applications from some of Australia's leading brands.
No matter your industry, Cleveland Compressors is bound to have the right air compressor equipment to suit your individual air demand needs.
If you want to improve your manufacturing and production processes and incredible energy savings, all at the lowest cost, contact Australia's most reliable industrial solutions provider, Cleveland Compressed Air Services by calling (08) 9542 3669, emailing info@ccair.net.au or contacting us online today!
Speak to us today
We believe that your success is our success. That is why we provide top notch solutions and support to businesses using our quality products, whether through purchase or hire.