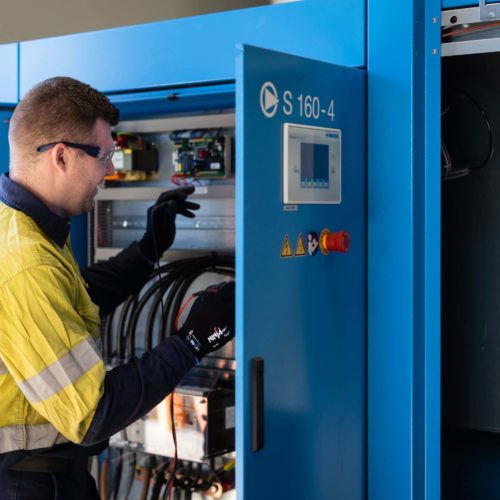 Scroll Air Compressors
A scroll air compressor is an ideal choice for when you need to increase the efficiency of your regular air supply. With our comprehensive range of high-quality, durable and efficient models in a wide variety of sizes, Cleveland Compressed Air Services are bound to have one that will fit your individual performance needs.
Cleveland Compressed Air Services
Our Quality Service Guarantee
At Cleveland Compressed Air Services, we pride ourselves on providing our Australian clients with the best products and services in the compressed air industry. We offer customised solutions, high-quality products and a friendly company culture built on core values such as integrity, social responsibility and accountability.
As one of Australia's leading scroll air compressor providers, we recognise the importance of providing high-quality air applications and machinery and professional and timely support. If you're interested in learning more about our range of scroll compressors, please call us today on (08) 9542 3669, email us at info@ccair.net.au or contact us online.
Scroll Air Compressors
Frequently Asked Questions
What size compressor you need is completely dependent on what air-operated equipment you plan on using. To work out what size would be best for you, add up the air usage of all air tools that will be used simultaneously. It's best to add an extra 20% - 25% to allow for future usage down the track. This is only a rough guide, the best way to ensure you have the correct size machine is to request a compressed air energy audit.
Speak to us today
We believe that your success is our success. That is why we provide top-notch solutions and support to businesses using our quality products, whether through purchase or hire.