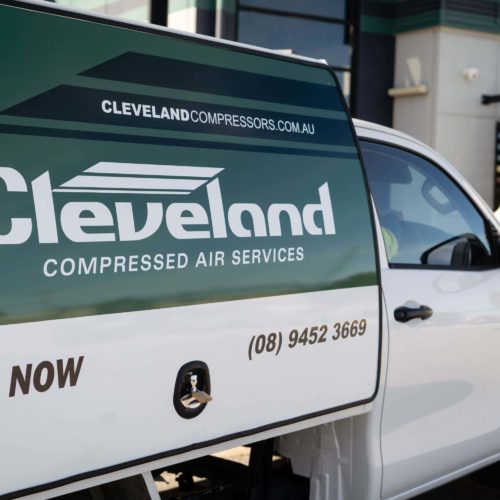 Air Compressor Parts, Service, Repair & Maintenance
We have over 25 years of experience in the air compressor industry and offer a wide range of services to repair and maintain your compressors. From general maintenance to more specific repairs, with our expertise and knowledge we can help you get back up and running as soon as possible!
An ounce of prevention is worth a pound of cure
As with all machinery and equipment, regular servicing is vital for continued, optimal performance and safety. That's why we are proactive in our approach to maintenance of the compressed air equipment and related products that you have bought or hired from us. Your success is our success. We want to make sure that you experience the least down time possible.
We have partnered up with the best manufacturers in the industry so that our comprehensive, Australia-wide network can provide the best equipment at the best prices. This also means that our mobile service technicians have been properly and extensively trained by these manufacturers. They have the expertise to best service, maintain, and conduct repairs on the products we provide to our clients.
Our extensive partnerships also mean that our service technicians can be dispatched 24/7 for emergency repairs, reducing whatever down time you would experience if your equipment breaks down. It is important to us that we deal with those issues in the timeliest fashion. Time is money, and getting our clients' operations back up and running is a paramount concern for us at Cleveland.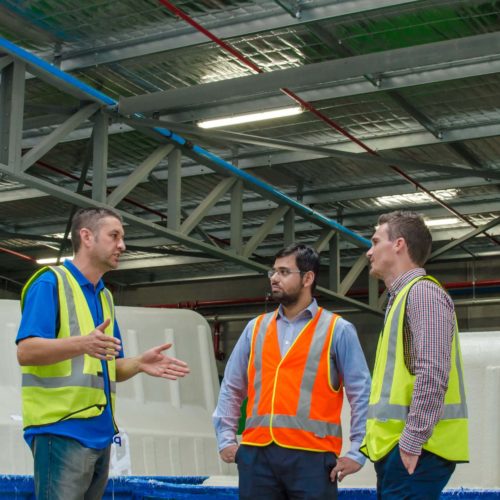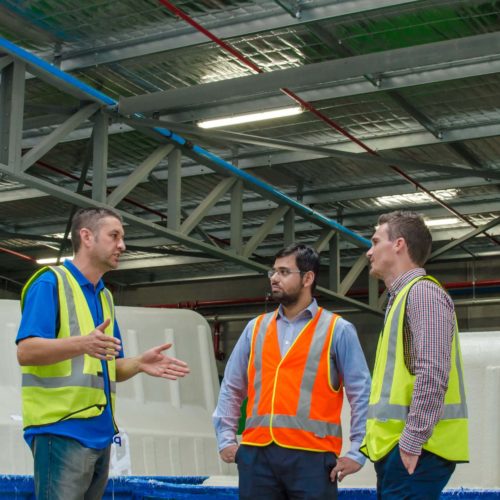 Service contracts
We offer our Cleveland Service Contract to provide the best value and proactive maintenance services to our clients. Each service contract is tailored to meet the specific needs of your operations or business– taking into account, for example, the workload on the equipment and the overall environment of your industry and location. This allows us to develop the most advantageous maintenance schedule and system for your site and your business.
Contact us and speak to our service department about covering maintenance and repairs under a Cleveland Service Contract.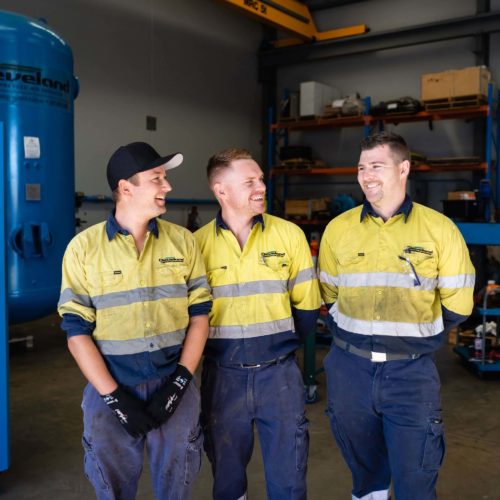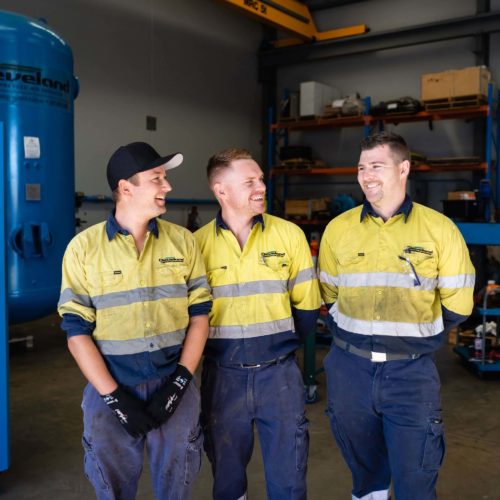 Understand your usage so you can increase your profitability
Here's another apropos saying: Knowledge is power.
A compressed air energy audit is a smart investment for any business looking to optimise their processes, increase their efficiency, lower their energy consumption and overall business costs, and improve productivity. You can only improve on something if you know how it's performing.
Are you using more energy than you need to be– wasting electricity and paying for it? Is your current system running at optimal performance? How much more efficient can your operations be? These are the types of information you will receive only through a compressed air energy audit conducted by our expert service technicians.
Through our Australia-wide network and partnerships with the biggest names and manufacturers of compressed air equipment, we have proficient and professional service teams made up of industry experts who use industry-specific equipment, processes, and software to perform customised audits on your compressed air system. You will receive from them a detailed, accurate, and insightful report. It will not only explain the team's findings but will also provide expert recommendations on how you can achieve long-term savings on your overall business costs and improve your productivity and your bottom line.
A proactive compressed air energy audit can result in significant annual savings for a business, which can go a long way to maintaining its competitive edge. It's an investment that pays off.
Speak to us today
We believe that your success is our success. That is why we provide top-notch solutions and support to businesses using our quality products, whether through purchase or hire.