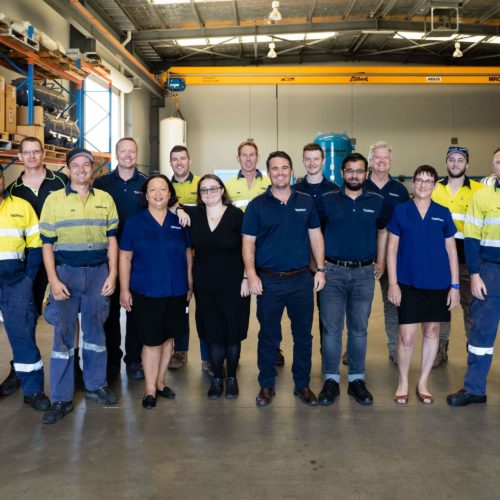 About Us
Since 1994, we have been providing individual compressed air solutions for a wide range of industries. We are truly Australia's all-encompassing solution provider with an extensive range of industrial and commercial air compressor products, services and parts.
Cleveland Compressed Air Services
Your Local Air Compressor Experts
Cleveland Compressed Air Services is Western Australia's largest independent provider and distributor of industrial and commercial air compressors, compressor products and related services, products, and parts. Even more than that, we are truly solution providers.
At Cleveland, we're not just supplying your air compressors and spare parts – we are all-encompassing with our extensive range of air blowers, industrial chillers and air dryers. What we're doing is devising the best solution for your needs, and supporting that solution with quality equipment, quality parts, and quality servicing.
Sponsorship:
Cleveland Compressors is a sponsor of Nedlands Rugby Club for the 2023 season.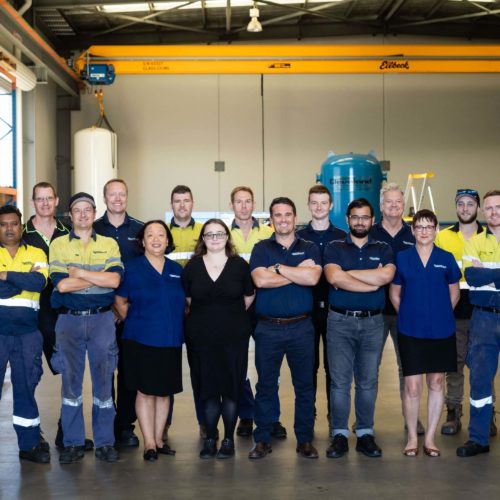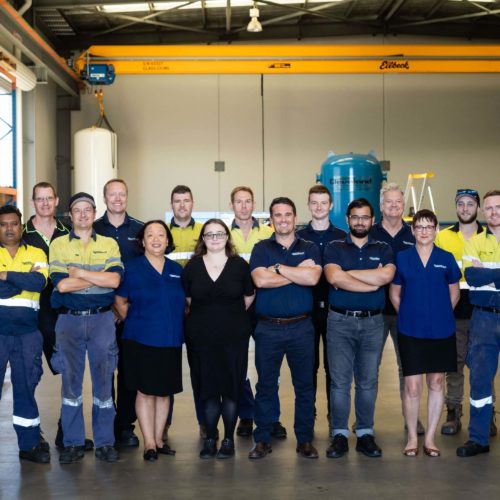 Our Vision
Our vision is to finish creating a comprehensive, Australia-wide distribution network to provide the nation with superior quality products and technical expertise and excellence, as well as unmatched customer care for our clients. Every supply and install we do is certified and all equipment has been factory tested in real conditions. When our clients buy or hire equipment, they know they are getting top-of-the-line products.
At Cleveland Compressed Air Services, we firmly adhere to the strictest standards set out in industry rules and regulations, and are proud to maintain a comprehensive, robust Occupational Health and Safety policy. We are dedicated to doing business in the most environmentally responsible ways and working in the safest manner.
Core Values
We call them SCAITS. We demonstrate these values in everything we do. They are ingrained into everyone who is part of our business. They are what make us the go-to solution when Australians want dependable products and reliable service.
Service
We understand that when a client is successful, we are successful. We value our clients' business, trust, and feedback, and strive to provide them with the best products and service. We want them to know we care.
Commitment
We believe that in order to have action, you first need commitment. Commitment itself has two components: a sound set of beliefs and faithful adherence to those beliefs. We believe that commitment "ignites" action and in "persistence with a purpose".
Accountability
We are happy to be judged by what we do – as opposed to what we say we will do – because, very simply, we do what we say we will do. This is a value we demand not only in our relationship and interactions with clients but in ourselves as well. Being accountable allows us to develop positive life skills, make better decisions, and be better people.
Integrity
Trust is earned. By working safely, professionally, and ethically – regardless of the cost or difficulty involved – we have earned the trust of Western Australia to become its biggest independent air compressor provider. We take that trust seriously; even if we've already earned it, we confirm it.
Technology
Quality, innovation, evolution. These are the foundations for more than just success. They are the backbone of competitive advantage. We embrace technology because it allows us to bring the very best products to you and to maintain those products over the long.
Social Responsibility
We believe that our quality of life is improved by providing committed service and expertise to our clients, and by contributing to local communities and society as a whole. We lead by example to make our community and industry stronger.
We're in It Together
We at Cleveland Compressed Air Services are committed to giving you, our valued clients, our professional and personal best. This commitment is reflected in our business practices and in the products we make available to you.
We have the best brands in the industry to ensure that you and your business are properly taken care of. Our network is what makes us able to offer the best quality service and equipment, so we're there when you need us. Our brands include:
Speak to us today
We believe that your success is our success. That is why we provide top-notch solutions and support to businesses using our quality products, whether through purchase or hire.