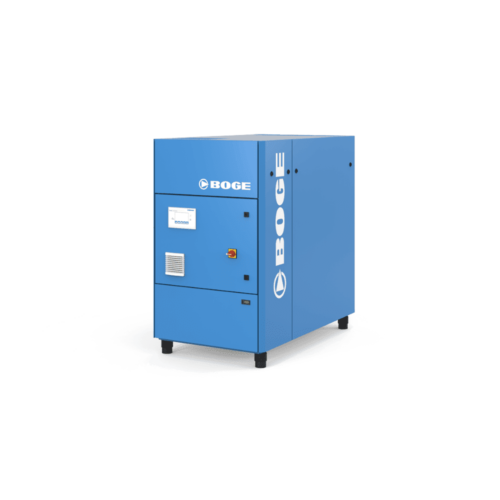 BOGE EO 8 Scroll Compressor (Up to 16.5kW)
Oil-free scroll compressor with a modular design, on a receiver.
Overview
Super-compact, quiet and a low vibration level – the BOGE EO series enhances the oil-free segment and literally fills any gap. It is particularly recommended for sensitive applications in which oil-free air and unobtrusive operation are essential. Smart control allows scroll airends to be switched on or off as required. Efficiency is further improved with a two-stage aftercooler. Designed here as a complete unit on a galvanised receiver.
Advantages
Best of German Engineering
Completely oil-less
Smallest footprint
Very quiet operation
Oil-free compressed air
Focus control 2.0
Speak to us today
We believe that your success is our success. That is why we provide top-notch solutions and support to businesses using our quality products, whether through purchase or hire.