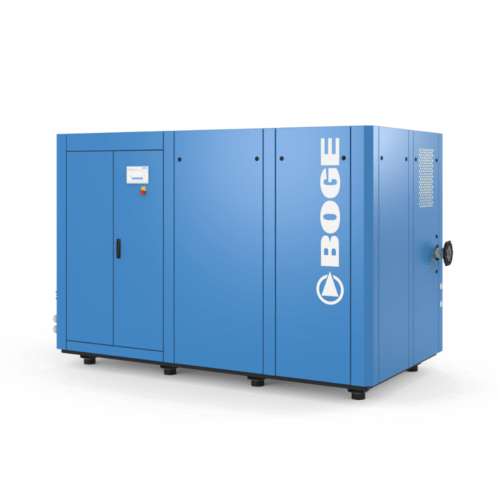 BOGE S-4 LF Screw Compressor (Up to 110kW)
Screw compressor, with oil-injection cooling.
Overview
The innovative design concept of the S-4 series hasn't just been revamped. It also represents major progress in terms of noise insulation, ease of maintenance and power consumption. BOGE's latest generation of screw compressors impresses with surprisingly quiet noise levels, innovative separation technology, very simple maintenance and top efficiency values in their class.
Advantages
Effective isolation from vibrations
Low-maintenance airend with optimum efficiency
Maintenance-friendly design for easy access
The quietest compressors in their class
Speak to us today
We believe that your success is our success. That is why we provide top notch solutions and support to businesses using our quality products, whether through purchase or hire.