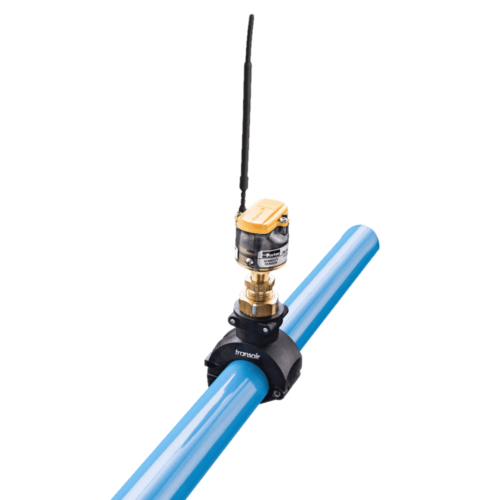 Transair® Condition Monitoring Sensors & Hardware
Transair Conditioning Monitoring's wireless sensors and cloud-based software allows you to monitor your compressed air system remotely and from anywhere.
Overview
With our line of pressure/vacuum, humidity, temperature, power, and flow sensors you can prevent costly downtime while identifying system improvement areas. In environments where tight process controls are required, system alerts can be set-up to warn you if a given measurement falls outside the set acceptable range. These customizable alerts save valuable time by pushing the right information to you and your team via text or email.
Transair Condition Monitoring provides you with the right data to make information-based decisions for managing your compressed air system. Through the easy-to-use, web-based interface you have convenient access to system status and analytics from any location and at any time. You can also discover new insights by viewing sensor measurements presented in trend charts that allow for historical trending and direct data download
Each sensor is powered by a battery that is rated to last 3 years. (Battery life is dependent on the frequency of data being sent to the cloud.) A collection server is needed to collect the data and send it to the cloud. To fit your needs, a cellular or ethernet version of the collection server is available. The collection server ships with an M-Card installed, allowing for up to 500 sensors to be joined to the network.
MARKETS
Automotive Assembly
Food & Beverage
Packaging
Industrial Plants
Aerospace
FEATURES AND BENEFITS
Customisable system alerts
Wireless signal strength and battery voltage reported in software
Data buffer storage for communications interruptions
Data transmission to the cloud through wireless, Ethernet or cellular options
3 year battery life
Easy installation
1 year warranty on sensors and hardware
APPLICATIONS
Compressed Air
Vacuum
Inert Gas
Speak to us today
We believe that your success is our success. That is why we provide top-notch solutions and support to businesses using our quality products, whether through purchase or hire.