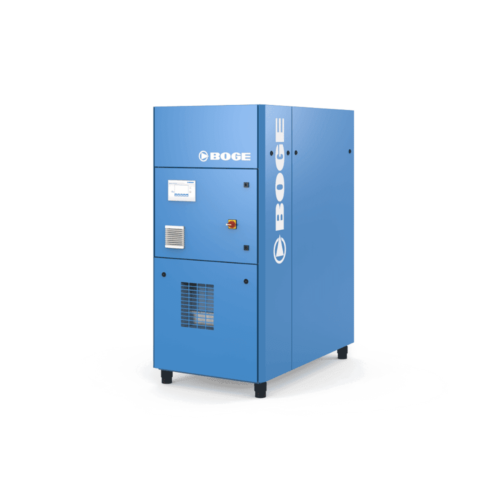 BOGE EO Scroll Compressor (Up to 22kW)
Oil-free scroll compressor with a modular design
Overview
Ideal for sensitive work environments in which oil-free air and whisper-quiet operation are a must.
Smart control allows scroll airends to be switched on or off as required.
Efficiency is further improved with a two-stage aftercooler.
Advantages
Oil-free compressed air
Extremely quiet
Focus control 2.0
Speak to us today
We believe that your success is our success. That is why we provide top-notch solutions and support to businesses using our quality products, whether through purchase or hire.