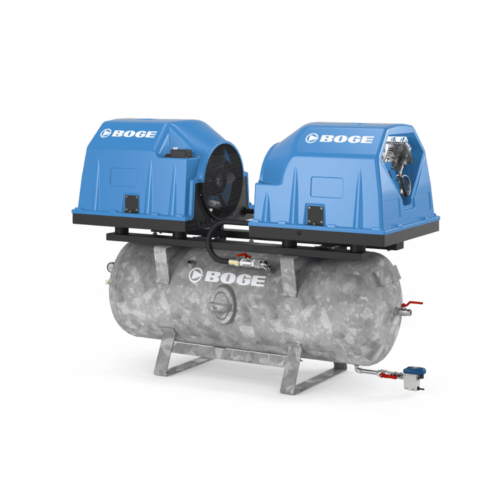 BOGE PO LTR Piston Compressor (Up to 5.5kW)
Oil-free piston compressor, direct-coupled, double unit, compressed air receiver.
Overview
The completely oil-free piston compressors of the new PO Series produce high quality compressed air for even the most sensitive applications. The operation is wear-resistant and features an extremely compact design, with the closed hood concept combining industrial safety and environmental protection. The PO Series meets the requirements of the RoHS Directive (2002/95/EC) – proof of the innovative quality of BOGE. Double unit, mounted on a compressed air receiver.
Advantages
Oil-free compressed air
Directly coupled
With receiver
Designed for 100% duty cycle
Available as twin unit
Maximum efficiency
Speak to us today
We believe that your success is our success. That is why we provide top notch solutions and support to businesses using our quality products, whether through purchase or hire.