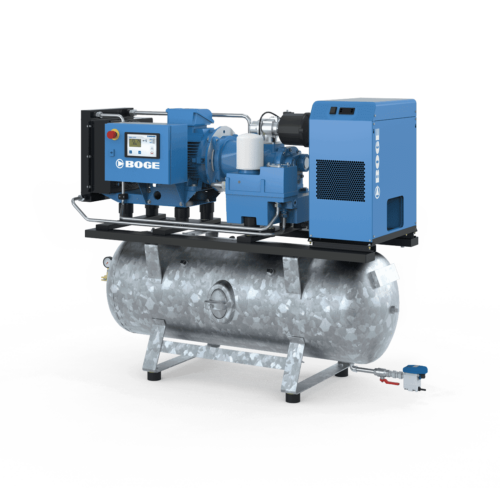 BOGE C LDR Screw Compressor (Up to 15kW)
Screw compressor with refrigerant dryer mounted on a compressed air receiver, direct-coupled, oil-lubricated.
Overview
In a class of its own: the compressors of the 15 kW C Series. The BOGE compact module is integrated, making long connections unnecessary. Integrated refrigerant dryers and compressed air receivers complete these screw compressors.
Advantages
Heat recovery can be integrated
Compact design
Refrigerant dryer included
Directly coupled
With receiver
Extremely quiet
Speak to us today
We believe that your success is our success. That is why we provide top-notch solutions and support to businesses using our quality products, whether through purchase or hire.