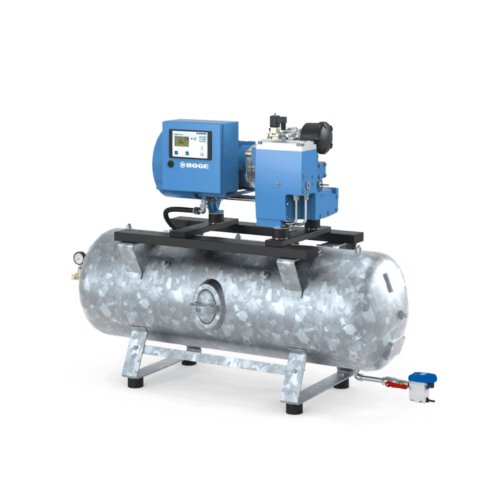 BOGE C LR Screw Compressor (Up to 5.5kW)
Screw compressor with compressed air receiver, direct coupled, oil lubricated.
Overview
Short connections and fewer pipes thanks to integrated design with the BOGE compact module – the 5.5 kW C Series is space-saving, efficient and reliable. The compressed air receiver comes pre-assembled.
Advantages
Compact design
Directly coupled
With receiver
Extremely quiet
Maximum efficiency
Speak to us today
We believe that your success is our success. That is why we provide top-notch solutions and support to businesses using our quality products, whether through purchase or hire.