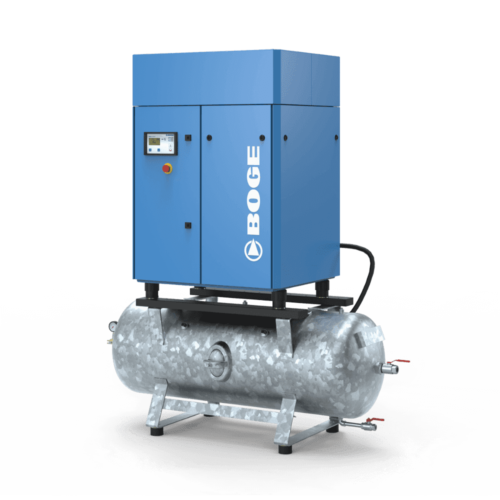 BOGE C R Screw Compressor (Up to 11kW)
Compact screw compressor mounted on a compressed air receiver, oil lubricated.
Overview
Wherever space plays a role, the BOGE C…R series comes into its own, because its small footprint allows it to be installed at the workplace, right where it is needed. Each of the individual elements – from the receiver to the optional refrigerant dryer and oil/water separator – come ready assembled and are delivered as a compact unit, ready for connection. In addition, the super silenced sound insulation ensures particularly quiet running. The pre-assembled pipework ensures that both the installation work and the space required are kept to an absolute minimum.
Advantages
Compact design
With receiver
Extremely quiet
Maximum efficiency
Speak to us today
We believe that your success is our success. That is why we provide top-notch solutions and support to businesses using our quality products, whether through purchase or hire.