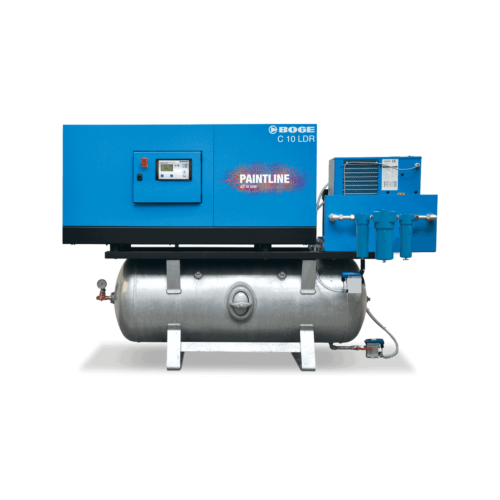 BOGE Paintline Screw Compressor (Up to 7.5kW)
All-in-one screw compressor with complete conditioning.
Overview
The BOGE Paintline produces extremely clean, oil-free compressed air, tailored to the needs of industry and trade. BOGE has created a premium quality "plug-and-play" total solution: a complete system of compressed air generation and treatment, plus disposal of condensate. The perfect interplay of the individual components means compressed air production requires very little maintenance and is extremely efficient.
Advantages
Oil-free compressed air
Compact design
Refrigerant dryer included
Directly coupled
Extremely quiet
Maximum efficiency
All-in-one solution
Speak to us today
We believe that your success is our success. That is why we provide top-notch solutions and support to businesses using our quality products, whether through purchase or hire.