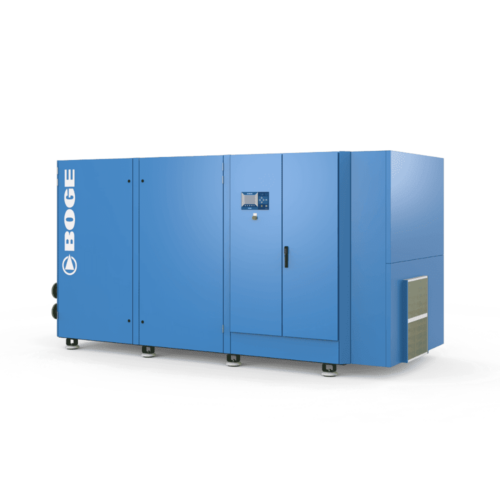 BOGE SO Screw Compressor (Up to 355kW)
Oil-free screw compressor
Overview
Oil-free compressed air at the highest level: the latest generation SO sets the standard for oil-free screw compressors in the 110 to 355 kW performance class. The hallmark of the series: high output volumes at low specific power requirements, quiet operation and a service-friendly design concept.
Advantages
Heat recovery can be integrated
Prime control
Oil-free compressed air
High free air delivery
Maximum efficiency
Speak to us today
We believe that your success is our success. That is why we provide top-notch solutions and support to businesses using our quality products, whether through purchase or hire.