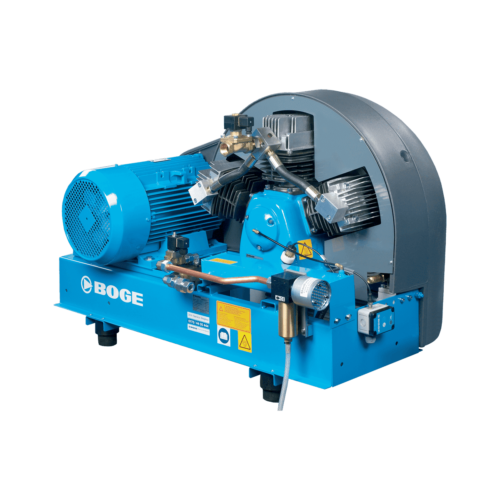 BOGE SRHV Piston Compressor (Up to 15kW)
Optimum final pressure booster compressor.
Overview
The BOGE Booster Compressor takes in pre-compressed and pre-treated compressed air from an existing network or from a low-pressure compressor and compresses it to the required final pressure.
BOGE – Benefits for you
Adaptable Operation:
For base load (100% duty cycle) and for heavy intermittent operation
Efficient operation:
Considerable energy cost and capital cost savings plus uniform supply of compressed air
Maximum operational reliability:
Integrated oil level monitoring as standard equipment
Maximum operational reliability:
Prefilter for optimum intake air quality as a standard feature
FAD:

Max. Pressure 15 bar;
2135 – 7320 l/min*
Max. Pressure 40 bar;
937 – 4559 l/min*
*model specific
Speak to us today
We believe that your success is our success. That is why we provide top-notch solutions and support to businesses using our quality products, whether through purchase or hire.