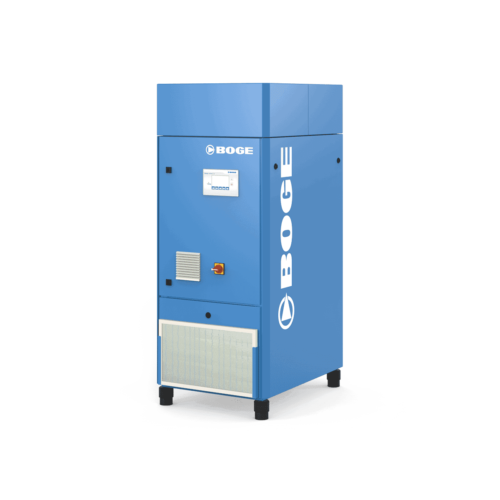 BOGE C F Screw Compressor (Up to 22kW)
Screw compressor with frequency control, oil lubricated.
Overview
The belt-driven compressor with an integrated frequency controller ensures the best efficiency: as your compressed air requirements decrease, the energy consumption of the compressors decreases, idle times are minimised and pressure fluctuations are levelled off. Smooth starts and stops protect the materials and extend the lifespan.
Advantages
Heat recovery can be integrated
Compact design
Extremely quiet
Maximum efficiency
Frequency control
Speak to us today
We believe that your success is our success. That is why we provide top-notch solutions and support to businesses using our quality products, whether through purchase or hire.