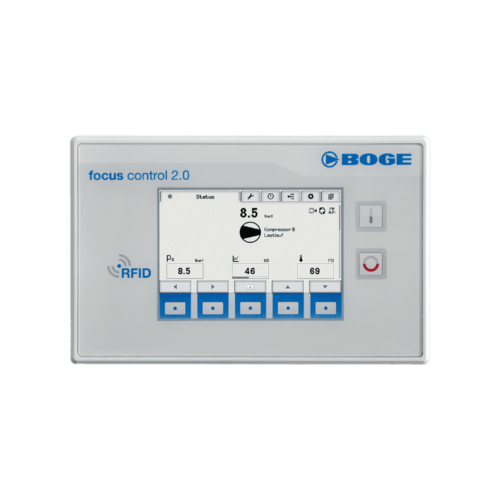 BOGE Focus Control 2.0 Machine Control System
Have everything under control with the BOGE focus control 2.0. Connect up to four fixed and/or frequency-controlled compressors and intuitively and easily control various functions.
Speak to us today
We believe that your success is our success. That is why we provide top-notch solutions and support to businesses using our quality products, whether through purchase or hire.