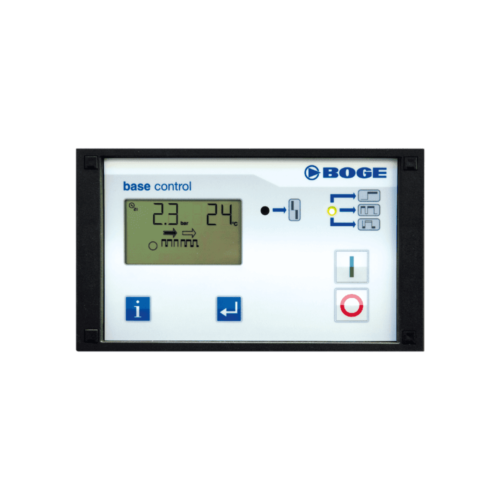 BOGE Base Control
The Base Control system from BOGE delivers fundamental compressor control features, including a main display that shows five crucial parameters and a standard leakage monitor.
Overview
Available at Cleveland Compressors, the BOGE Base Control system provides essential compressor control functions. Its main display showcases five key parameters, including pressure and mode, and comes standard with a leakage monitor, consistent with all BOGE control systems.
Speak to us today
We believe that your success is our success. That is why we provide top-notch solutions and support to businesses using our quality products, whether through purchase or hire.