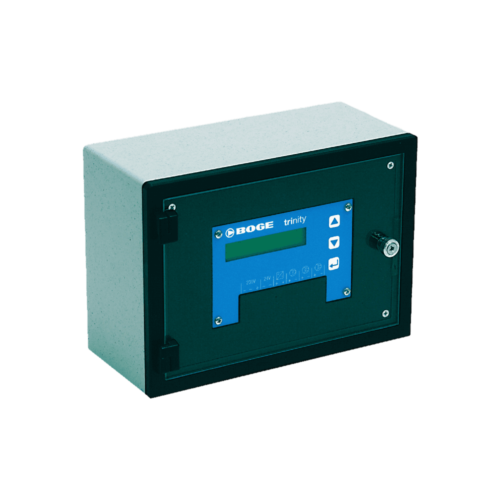 BOGE Airtelligence Trinity
The BOGE Trinity air compressor controller provides control of up to 3 different-sized compressors, with cyclic base load settings for balanced utilisation.
Overview
Available at Cleveland Compressors, the BOGE Trinity allows for seamless control of up to three networked compressors, regardless of their size or type. By enabling cyclic base load settings, it ensures balanced utilisation of all compressors, leading to reduced maintenance costs and more economical operation. The system's LCD display provides a clear view of both operating conditions and parameters.
Speak to us today
We believe that your success is our success. That is why we provide top-notch solutions and support to businesses using our quality products, whether through purchase or hire.