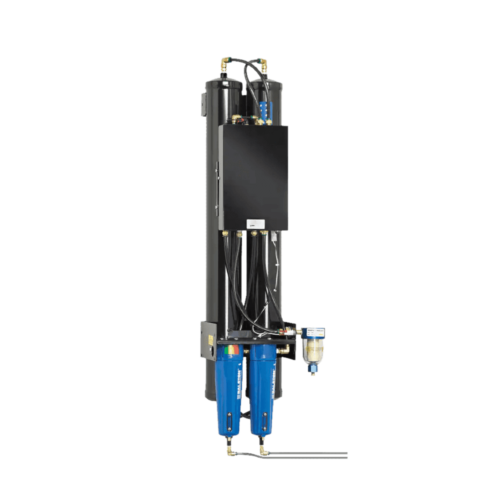 Parker Balston PSA Twin Tower Desiccant Air Dryer
Balston Model 75-A20 regenerative PSA desiccant dryer reduces the atmospheric dewpoint of compressed air to -100°F (-73°C) without operator attention.
Overview
The Balston regenerative dryer has safe, 12 VDC electrical controls. To install, simply attach the inlet (60 psig/4.1 BARG minimum) and outlet airlines, plug the electrical transformer into a wall outlet – no electrician required – and the unit is ready for trouble-free operation. This reliable dryer can be easily installed, operated, and maintained by personnel not trained in instrumentation. The Balston dryer is useful when air comes into contact with moisture-sensitive materials, or when outside compressed airlines are subjected to sub-freezing temperatures.
FEATURES AND BENEFITS
Reduces the dewpoint of compressed air to -100°F (-73°C)
Unattended 24-hour operation
Lightweight and compact
No desiccant to change
Speak to us today
We believe that your success is our success. That is why we provide top notch solutions and support to businesses using our quality products, whether through purchase or hire.