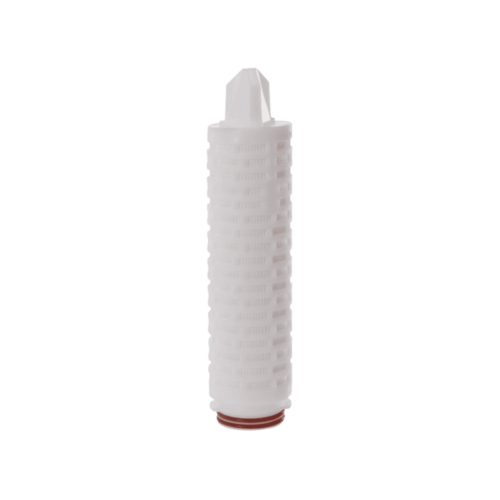 Parker Domnick Hunter HIGH-FLOW BIO-X Air Filter
HIGH FLOW BIO-X combines proven depth filter technology and a pleated construction to provide retention down to 0.01 micron in gas.
Overview
Flow rates typically 2-3 times that of membrane filters make HIGH FLOW BIO-X the filter that can dramatically reduce cartridge usage and installation size within the fermentation, food and beverage industries.
The specially developed PTFE impregnation process imparts greater strength and permanent hydrophobicity to the borosilicate microfibre media. This leads to excellent performance in applications such as the provision of sterile gas in filling machines.
FEATURES AND BENEFITS
94% voids volume PTFE impregnated microfibre
Wide bore cartridge construction to maximise flow rate
Stainless steel inner core
Exceptionally high flow rates with low-pressure drops
Fully validated by aerosolized bacterial and viral challenge
Speak to us today
We believe that your success is our success. That is why we provide top-notch solutions and support to businesses using our quality products, whether through purchase or hire.