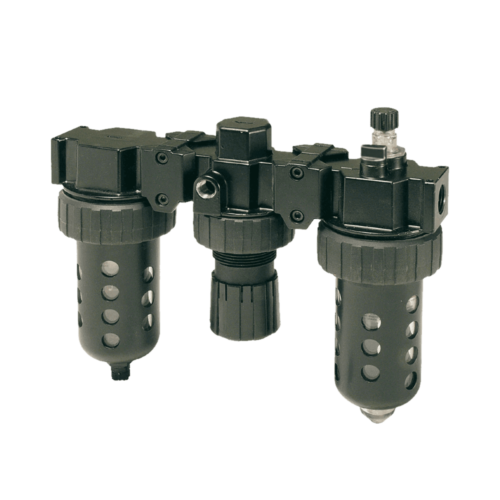 Parker Hannifin Finite® FRL Air Preparation Units
Parker's selection of air preparation (FRL) solutions comprises compressed air filters, lubricators and regulator accessories.
Overview
Our Finite Filters, Regulators and Lubricators offer:
Five-micron standard
Solid piston and balanced poppet regulators
Two and three-piece combos
Micro-mist lubricators
FRL connection sixes from ¼" NPT to 1½" NPT
Flows to 310 SCFM
Speak to us today
We believe that your success is our success. That is why we provide top-notch solutions and support to businesses using our quality products, whether through purchase or hire.