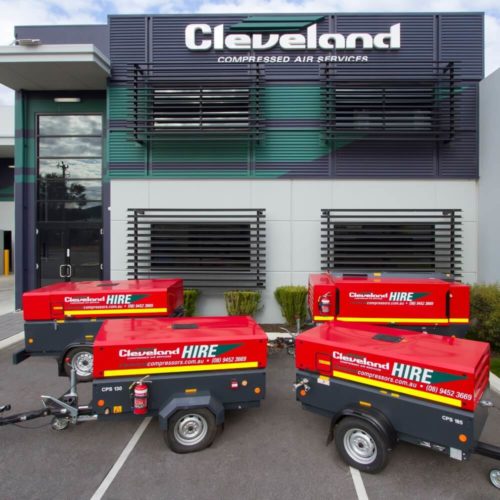 Chicago Pneumatic CPS 185 Portable Diesel Air Compressor
Overview
Our Chicago Pneumatic range are highly portable, oil-injected screw air compressors.
The unit consists of an element, diesel engine, cooling, air/oil separation and control systems – all enclosed within a sound-dampened super-strong steel canopy.
Special attention has been given to the overall product quality, user-friendliness, ease of serviceability, and economical operation to ensure best in class cost of ownership.
FEATURES
Reputable engine brand
Efficient screw element
Efficient air/fuel filtration
Steel canopy
User-friendly instrument panel
Low noise level
Robust single axle undercarriage
BENEFITS
Efficiency, low cost of ownership
Protection from engine damage, low cost of ownership
Robust steel canopy guaranteeing a higher resale value
Ease of operation, user-friendly features
Able to work in noise-sensitive areas
Low transportation costs
Speak to us today
We believe that your success is our success. That is why we provide top notch solutions and support to businesses using our quality products, whether through purchase or hire.