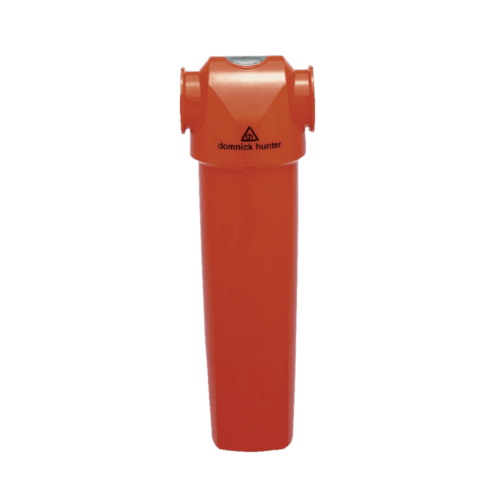 Parker Domnick Hunter Oil-X Vacuum Air Filter
Parker OIL-X EVOLUTION high-efficiency vacuum pump protection filters offer a low cost of ownership with a small, compact, and lightweight construction.
Overview
OIL-X EVOLUTION Vacuum Pump Protection Filters are designed for the removal of liquid and solid contamination from the suction side of vacuum pump systems, preventing contamination and potential damage to the vacuum pump.
OIL-X EVOLUTION compressed air filters use very little energy as they have a low resistance to airflow. Pleated media construction and oleophobic coatings have led to a high-performance filter element with low energy costs throughout its life.
FEATURES AND BENEFITS
Protects vacuum pump
Filtration performance independently verified by Lloyds Register
Low cost of ownership
Airflow management system and deep pleat element technology provides minimal pressure losses
Deep pleat element technology also provides higher dirt holding capacity when compared to traditional filter elements
Multiple port sizes for a given flow rate provides increased flexibility during installation
Corrosion protected
Externally epoxy coated
Small, compact & lightweight
Manual drain valve
Quick, easy maintenance
10-year housing guarantee
Optional DP monitor
Optional mounting bracket kits
Speak to us today
We believe that your success is our success. That is why we provide top-notch solutions and support to businesses using our quality products, whether through purchase or hire.