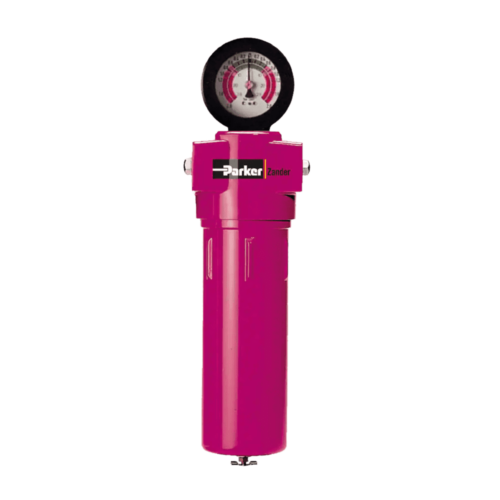 Parker Zander LV Paint Compatible Air Filter
Compressed air filters providing guaranteed silicone-free compressed air for paint applications in the automotive industry.
Overview
A high-quality finish is essential, especially in the automotive industry, where blisters, craters and loss of adhesion are the common results of compressed air contamination. These problems can cause costly product spoilage, expensive re-work and loss of valuable production.
Working closely for many years with automotive manufacturers and the producers of water and solvent-based paints, Parker ZANDER understands the industry and its special needs. Ordinary filters may clean compressed air but can release silicone into the compressed air stream from lubricants, cleaning agents, 'o'-rings or other component parts.
Silicone is recognized as the worst possible contaminant in paint spraying applications and Parker ZANDER assembles the LV Series Paint Compatible Filters in a silicone-free atmosphere and manufacturing area using only certified silicone-free components.
FEATURES AND BENEFITS
Guaranteed to be silicone-free
Designed to match the exacting requirements of the automotive industry
Remove dirt, water and oil to the highest ISO 8573.1 industry standard
Independently tested
SIZING AND SELECTION
Important Note: For quoted air purity performance, compressed air filters must be sized correctly for minimum operating pressure and maximum inlet flow rate using the correction factors found in the Product Information Sheet.
Speak to us today
We believe that your success is our success. That is why we provide top-notch solutions and support to businesses using our quality products, whether through purchase or hire.