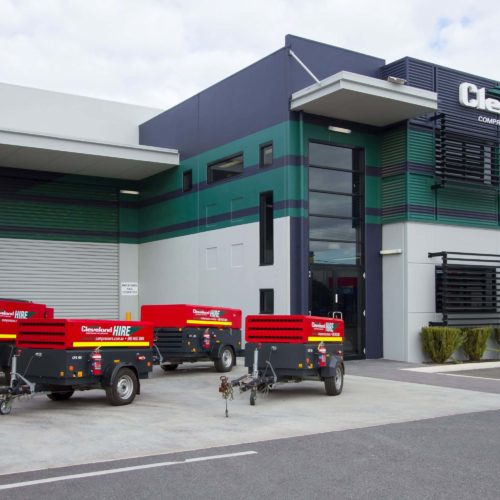 Air Compressor Hire Solutions
We understand that buying equipment outright won't suit all situations. That's why we have an extensive range of compressed air equipment and products available to hire. With rental periods ranging from 1 day to 12 months, we can provide you with a hire solution that will suit your needs.
Hire air compressors from Cleveland Compressors
We at Cleveland Compressed Air Services have the highest calibre compressed air equipment and products from the best manufacturers in the industry available for hire, because we know that in some instances, buying them outright is not in your company's best interest. Cleveland's mandate is to assist as many industrial and commercial endeavours as we can. That's why we carry a wide range of diesel and electric air compressors and air blowers, compressed air dryers, filters, and related products that are available for hire.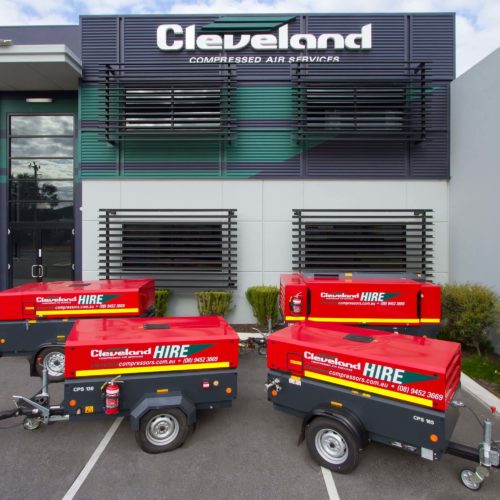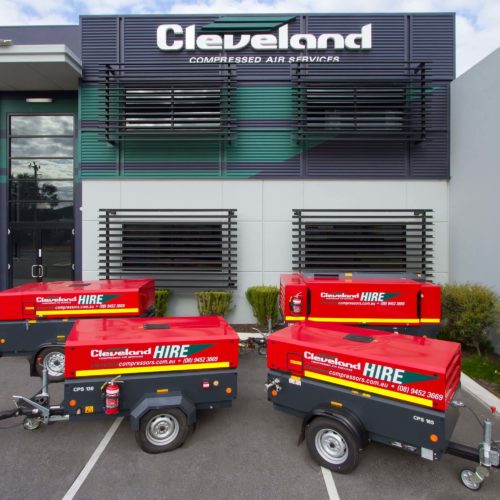 Why hire from Cleveland?
Some companies hire so they can experience the equipment on a trial basis. There are also situations in which hiring equipment provides a strategic advantage. We at Cleveland Compressed Air Services want you and your business to keep your competitive edge.
All businesses are different, with different operational requirements and development stages. Sometimes a business needs to free up some cash flow. Some want to take advantage of a 30% tax rebate for hire, which may make a significant difference to their business at a particular stage. There is definitely a flexibility that can come when you hire equipment rather than purchasing it.
We know that procuring capital investment can be a challenging and aggravating process, but we at Cleveland believe that all businesses deserve a fighting chance. That's why we listen to you and work with your particular budgets and fiscal situations, and business objectives. We offer financing, short-term or long-term hire, and even the option to purchase if and when that becomes the best option for your operations.
In some situations, it may be prudent to hire an air compressor as an emergency back-up–for example, if you are replacing a unit that is malfunctioning but need to wait for the new compressor. You don't want to risk having to experience significant down time because your original equipment fails before the replacement is available.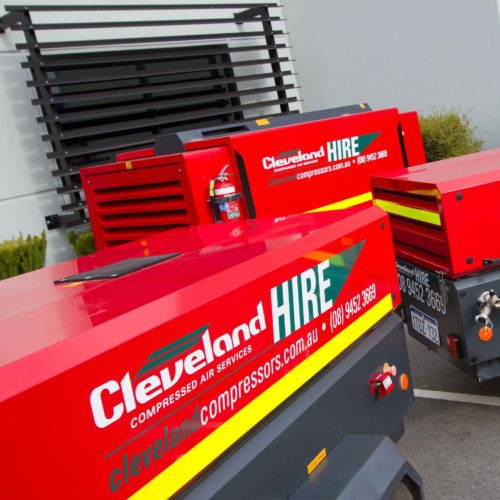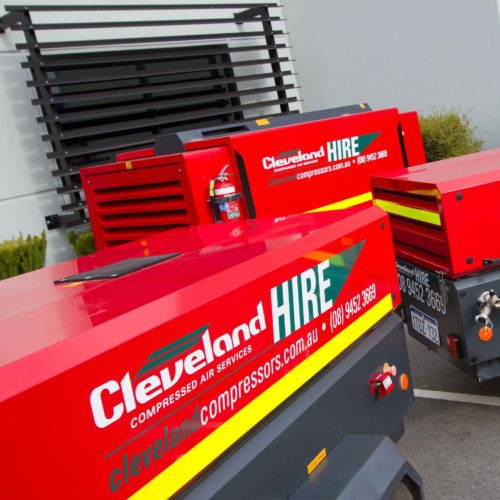 Cleveland takes care of you and your business
We at Cleveland Compressed Air Service are committed to providing you with the best solution for your compressed air needs, whether you choose to purchase our products or hire them. As we often say, your success is our success. We are dedicated to each and every one of our valued clients. That's why the compressed air equipment we offer for hire is only sourced from the world's best manufacturers. You will be hiring equipment and products that are top quality, energy-efficient, safe, durable and long-lasting, ergonomic, and cost-effective.
Additionally, when you hire compressed air equipment and products from us, you can be assured that you can "hit the ground running". We have all the necessary systems in place so that our hire compressors are fully workshop tested and ready to start saving you on energy and other costs right away.
When you hire from Cleveland Compressed Air Services, you also have the stellar customer care and support we offer to clients who purchase, including access to our professional technical teams of service experts, 24 hours a day, 7 days a week. As a result of our extensive network and partnerships across Australia, we are able to offer you proficient service technicians and industry specialists who have been trained by the very same manufacturers of the compressed air equipment you are hiring. You don't deserve any less just because you are hiring your compressors.
Speak to us today
We believe that your success is our success. That is why we provide top notch solutions and support to businesses using our quality products, whether through purchase or hire.